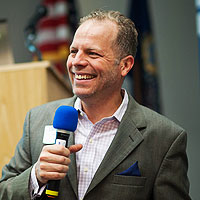 Jon Zack
Founder and Chief Executive Officer

Jon's vision and unstoppable passion focuses on developing innovative Internet products and services for small to medium sized businesses. He's been an Internet marketing pioneer since 1989, when he created one of the first ever e-commerce businesses. In 1995, Jon started one of the first web agencies (Need2Know) which went on to create over 800 online presences for Fortune 100 companies and small businesses, before the company was acquired in October 2006. He is a serial entrepreneur with 7 successful startups over the past 30 years, and he writes and speaks on the subject of how businesses and organizations use the web and technology to grow and overcome challenges. Jon was also a semi-professional bicycle racer for 20 years.
Valentin Zaraf
Director of Technology

Valentin oversees our product's vision and execution. With more than 15 years of experience in web and software development, he is responsible for EggZack's: interfaces, platforms, programming languages, aesthetically useful designs, and user experience. He moved to the United States from Romania / Europe where he was involved in high-level web development for national newspapers and has played a key role in developing applications for national banks and government. When out of the office Valentin enjoys hiking and outdoors activities.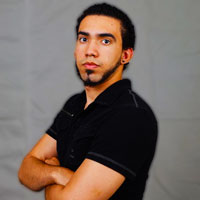 Adrian Davila
Client Care Manager

Adrian is responsible for making sure our clients are setup, running properly and successful. A graduate of East Stroudsburg University, Adrian develops new training materials and conducts live training sessions for our clients as well as assists with technical support.  Adrian is excited to work for a company that provides a product that empowers small business owners.  When not busy taking care of our clients, Adrian can often be found beating out the local competition in games of pool.